Workers' Compensation Core Skills I teaches the history and benefits upon which the foundations of workers' compensation adjusting, employment, compensability and second injury fund are built. This course includes what every adjuster should know about legal terminology and concepts. Also included is a module providing fraud awareness training. This is a prerequisite for Workers' Compensation Core Skills II.

The approximate times to complete each module are listed below. Please keep in mind that times may vary as people learn at their own pace.

1. History & Benefits - 25 minutes
2. Employment - 25 minutes
3. Compensability - 50 minutes
4. Second Injury Fund - 20 minutes
5. Adjuster Law I: Contracts - 30 minutes
6. Adjuster Law II: Torts - 45 minutes
7. Adjuster Law III: Civil Law - 35 minutes
8. WC Fraud Awareness - 25 minutes

Total Course Approximate Time: 4.25 hours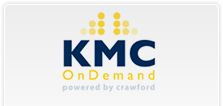 Fully hosted, cloud based, Learning Management System (LMS) platform. Create your own custom content or modify ours with an easy to use authoring platform. Use our compliance data base to track learner license and continuing education credits. AICC/SCORM compliant.