The Residential Property Course comprises 11 individual learning modules that will give the student a broad perspective of the Homeowners HO3 Policy. Upon completion of this course, the Learner will understand the different sections of the homeowner policy, know how to research the policy when investigating a claim, and comprehend the policy language and intent.

The approximate times to complete each module are listed below. Please keep in mind that times may vary as people learn at their own pace.

1. How to Examine Coverage & 5 Question Method - 25 minutes
2. Introduction to Property Claims - 50 minutes
3. Insurance Policy Construction - 25 minutes
4. Policy Definitions - 50 minutes
5. Fire & Lightning Perils - 50 minutes
6. Policy Exclusions - 60 minutes
7. Examination Under Oath - 30 minutes
8. Coverage Determination - 40 minutes
9. Who is an Insured? - 35 minutes
10. Coverage A & B - 55 minutes
11. Coverage C - 45 minutes

Total Course Approximate Time: 7.75 hours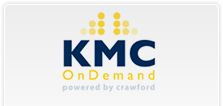 Fully hosted, cloud based, Learning Management System (LMS) platform. Create your own custom content or modify ours with an easy to use authoring platform. Use our compliance data base to track learner license and continuing education credits. AICC/SCORM compliant.