The Commercial Property Policy Course will introduce the learner to diverse elements of the commercial adjusting experience. Based on the CPP and BP overviews this course is comprised of five individual modules. Upon completion the learner will be able to comprehend the general policy provisions and in depth analysis of Employee Dishonesty, Business Interruption and Commercial Roofing.

The approximate times to complete each module are listed below. Please keep in mind that times may vary as people learn at their own pace.

1. Commercial Policy Provisions - 30 minutes
2. Review of Business Owners Policy - 45 minutes
3. Employee Dishonesty - 50 minutes
4. Business Interruption - 50 minutes
5. Commercial Roofing - B.U.R. - 45 minutes

Total Course Approximate Time: 3.67 hours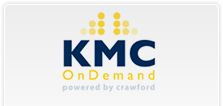 Fully hosted, cloud based, Learning Management System (LMS) platform. Create your own custom content or modify ours with an easy to use authoring platform. Use our compliance data base to track learner license and continuing education credits. AICC/SCORM compliant.