This Georgia course will provide a detailed discussion of the policy parts such as declarations, definitions and conditions, and who is insured and what is excluded in such coverages including additional insureds and limited contractual liability. It also discusses premises operations and other premises and operations-related aspects of general liability.
The approximate times to complete each module in the course are listed below. Please keep in mind that times vary as people learn at their own pace.
1. General Liability Analysis - 60 minutes
2. General Liability - Exclusions and Insureds - 45 minutes
3. General Liability - Premises Op Claims - 60 minutes
4. The Products and Completed Operations Claims - 60 minutes
5. Garage & Garagekeepers Claims - 45 minutes
6. Primary, Excess and Non concurrent Coverage - 60 minutes
Total course approximate time: 5.5 hours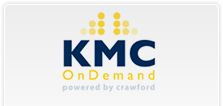 Fully hosted, cloud based, Learning Management System (LMS) platform. Create your own custom content or modify ours with an easy to use authoring platform. Use our compliance data base to track learner license and continuing education credits. AICC/SCORM compliant.